On 9 July 2020, Speak Up! partners organised an introductory session to the 1st International Experts Meeting of the project which should have been hosted by Common Frames in Utrecht (the Netherlands).
This online meeting gathered 24 europe-based experts of 9 nationalities with expertise in Media, in Migration, and in working with refugees in Europe.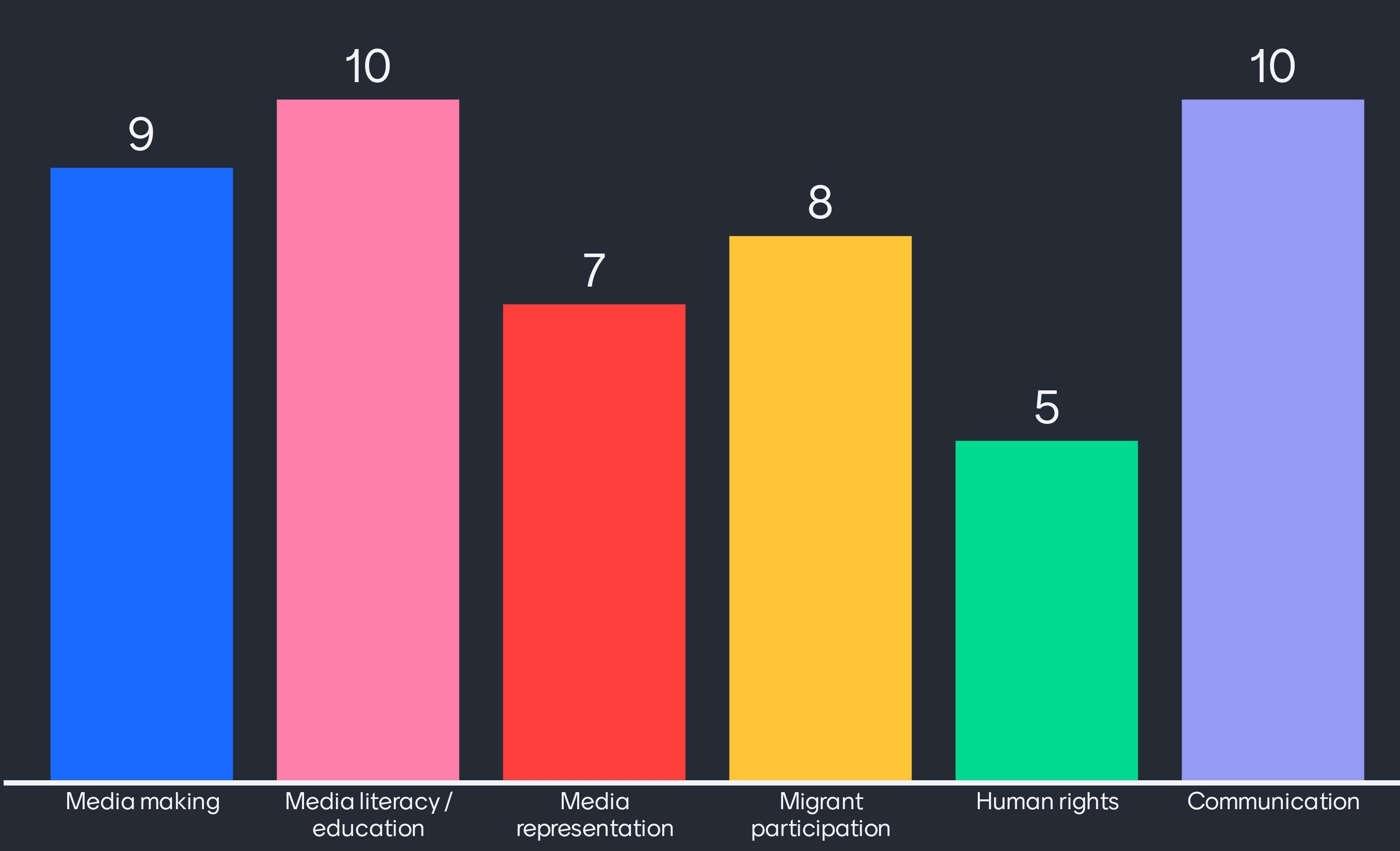 The aim of this Online International Experts Introductory Meeting was to introduce the experts to each other in order to better identified the themes and issues that will be discussed during the 2nd of October in-person meeting in Utrecht, Netherlands.
During the discussion, the experts were asked to highlight which words came into their mind when thinking about 'media for inclusion' resulting in the following words cloud.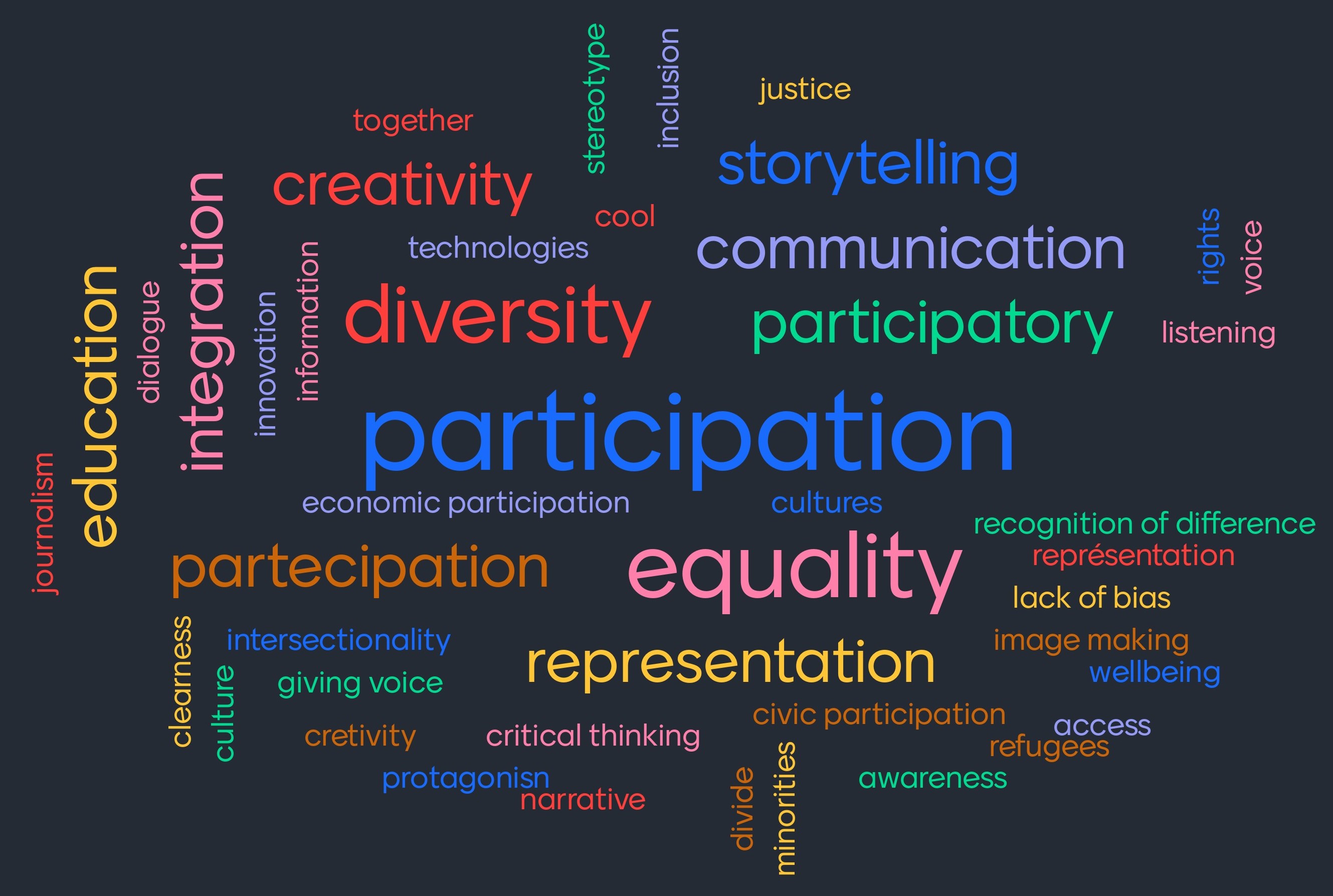 ---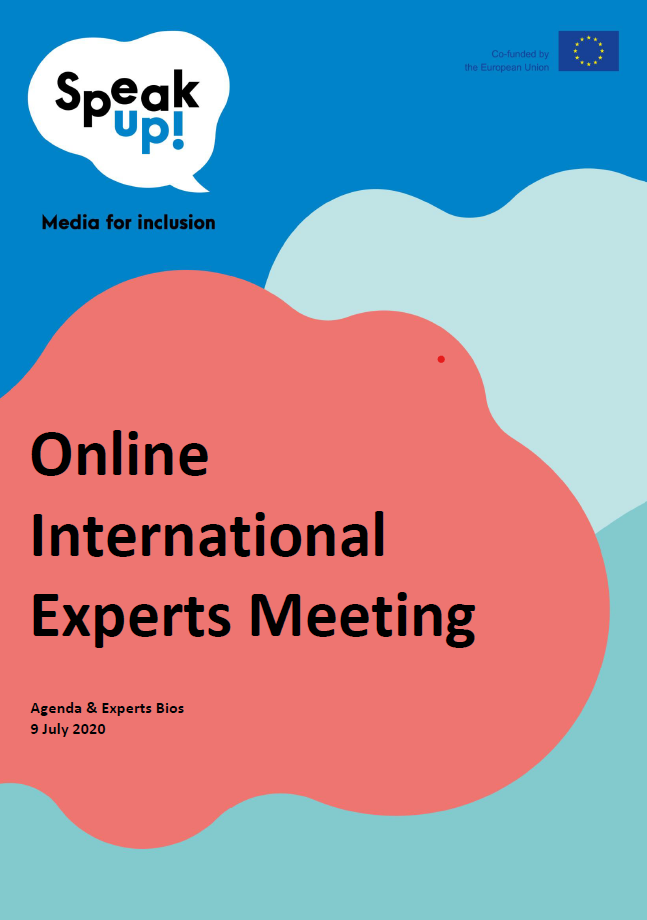 The goal of the international experts meeting is to consult a panel of experts on the goals of the project Speak Up! Media for Inclusion.
With Speak Up! Media for Inclusion we want to foster the inclusivity and integration of young newly arrived migrants into their new communities by disseminating good practices in media education.
The goal of the experts meeting is to share our good practices and foster each other's knowledge on the topic of migration in relation to media education and/or media literacy.
In addition, at the end of the two experts meetings (online and offline), the experts will develop a manifesto and its implementing strategy for journalists and social media activists in Europe to better address migration issues in their media.